Osteopathy is a 'hands-on', 'whole body' system of manual therapy. Based on biomechanical principles, it uses a wide range of techniques to treat musculoskeletal problems and other functional disorders of the body.
In Australia, Osteopathic training covers anatomy, physiology, pathology and general medical diagnosis along with Osteopathic techniques. By gently and purposefully manipulating the muscles, tendons, joints, connective tissue and ligaments, treatment can provide relief for an extensive range of conditions and complaints. Seen as a form of 'manual medicine', Osteopathy is a modality that can influence all systems of the body towards a more efficient and holistic state of health.
Osteopathy can be a highly effective preventative therapy. It can also provide relief from:
Headaches, migraines, backaches and neck pains
Joint pain
Neuralgia
Paediatric conditions such as torticollis, hip problems and scoliosis
Poor posture
Pregnancy musculoskeletal complaints
Repetitive Strain Injury (RSI)
Restricted mobility
Sciatica
Sports injuries
Stress-related problems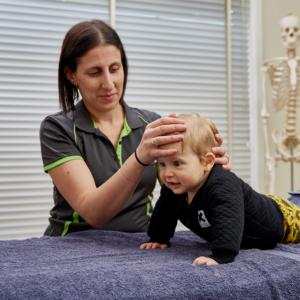 Clinical Pilates is a modality that focuses on the deeper, smaller stabilising muscles of the lower back, abdomen and shoulder girdle. It can be a highly effective treatment option for injury rehabilitation, pre- and post-pregnancy, and general postural support.
Clinical Pilates can be a highly effective preventative therapy. It can also provide relief from:
Back, neck, shoulder and pelvic pain
General injury
Low energy and general vitality
Mental and emotional stress
Poor body conditioning and performance
Postural concerns
Pre- and post-natal concerns
Tight and poorly-toned muscles
Dry Needling involves the use of a fine filament needle to release hyper-irritable knots within a taut band of muscle, commonly known as 'trigger points'. Trigger points can often be the cause of referred pain. The aim of the technique is to deactivate the trigger point and promote relaxation of the muscles, pain relief and the restoration of normal physiology to the problem muscle.
Dry Needling can provide you with relief from:
Headaches
Buttock, thigh or leg pain
Lower back pain
Muscular tightness and cramps (e.g. spinal, upper/lower extremity)
Overuse injuries (eg. tennis elbow, golfers elbow, tendinopathies)
Postural concerns / strains
Repetitive strain injuries
Upper back and neck pain and tension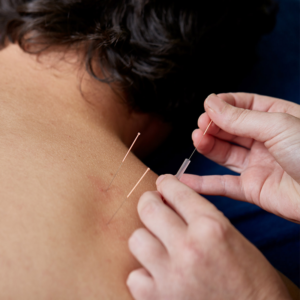 Podiatry is a modality of allied health dedicated to the diagnosis, treatment, prevention and management of medical conditions and injuries of the foot, ankle and lower limbs.
Our feet are our primary mode of transport; when the average person walks more than 128,000km in a lifetime (that's more than three times around the world), we really should be showing our feet a little love!
Podiatry isn't just for people with foot problems. Services include:
Cutting toenails
Reducing painful calluses and corns
Tidying dry, cracked skin
Treating ingrown toenails
Managing Athlete's Foot and fungal infections
Advice for the management of smelly/sweaty feet
Don't worry one second longer: we can help you today to improve the health of your feet, as well as your confidence and wellbeing as a result.
Massage not only feels great but has a huge variety of remedial and health-related benefits.
The purpose of remedial massage, in particular, is to treat injury, pain and soft tissue dysfunction in the body. An initial treatment will involve a friendly and thorough consultation to ascertain the nature of the problem which will then be followed by the treatment itself. Treatment may include traditional massage, trigger point release, myofascial release and neuromuscular techniques to release tension and tightness in muscles, ligaments, and tendons.
The best thing about NWOC's remedial massage service is that the treatment doesn't end there: wherever necessary, you may also be given home care advice (stretching, pain management and exercise, amongst other options) to assist in the management of your concerns.
Acupuncture is a form of treatment whereby the practitioner looks at the energy pathways of our body that help us to heal. Practitioners take a holistic approach to health and wellbeing meaning that by engaging in this modality of treatment you can enjoy the possibility of increased overall physical and social-emotional health and wellbeing.
The birth of the treatment in Eastern medicine and philosophy can be traced back at least 2000 years making it one of the oldest and longest-standing healthcare systems in the world. The practice involves insertion of fine, sterile needles into acupuncture points located along the body's meridians (energy pathways). This has the purpose of clearing energy blockages in the body and encourages the normal flow of qi (energy) through the body's tissue.
Acupuncture can be a wonderful preventative approach to health and wellbeing and can be effective in the management of a wide range of conditions.
Concerned about needles? No need to worry! The needles are so fine that the practice is close to painless, and we're happy to answer any questions you might have. Contact us today.