BApplSci (ClinSci) MHS (Osteo) GradCertNeonatal & Infant PaedMan
My diverse work is underpinned by a commitment to holistic care and assisting you to live a healthy, fulfilling and pain-free life.
A qualified Osteopath with an initial background in sports injury (especially those related to football), I worked as a head trainer for six years before completing further study in pilates/core stabilisation. This formative training now underpins the majority of my practice providing you with opportunities for effective rehabilitation and long-term recovery.
As a lecturer in Osteopathy at Victoria University, I have a strong passion for and interest in supporting the learning and development of young practitioners. I regularly supervises Osteopathic students as they examine, diagnose and treat patients with a variety of conditions. As a result, I know what skills and approaches are central to the success of a young Osteopath, and enjoy welcoming many of these wonderful, young practitioners to our NWOC practice. I've also held previous positions with Endeavour College of Natural Health lecturing in anatomy, physiology and clinical examination.
I have a special interest in Obstetrics and Paediatrics having undergone further study in this area in 2012. Since having children of my own, I've been able to combine my extensive professional experience with elements of my personal knowledge and background to provide you with well-rounded, tactful and effective care as a new or expecting parent. My goal is to provide opportunities for education to my clients – especially our wonderful, new parents – and empower you to better understand both yours and your child's health. I can offer you a wide range of home-based techniques and management strategies so you can give your baby the best possible start to life while also effectively maintaining your own health and wellbeing.
If not in the clinic, you may well find me out at the local gym, dancing, or getting involved in boxing, yoga and cycling. I love my local community and think of our practice as an important element of our community's collective health.
B.Sc.(Clin.Sc.) M.H.S (Osteo)
Mariella chose to study osteopathy after hearing about the profession from a friend, she was intrigued by the holistic approach and the consideration of the whole person which is the focus of Osteopathy. The importance placed on the person and the multiple factors that can influence a person's health aligned with her beliefs that a person is more than just muscles and bones.
She has completed a Bachelor of Clinical Science (Osteopathy) and a Master of Health Science (Osteopathy) at Victoria University and had exposure in clinics all over Melbourne interacting with a wide variety of patients from all ages and backgrounds.
She uses a range of techniques which include soft tissue, mobilisation of joints and many more to work with your body to get it to it's optimum. She will work with you to create a treatment plan to help you improve your health and accomplish your goals. She believes it's important to work together as a team and that Osteopathy can offer a lot to members of our community to improve health and lifestyle.
Outside of treating patients she enjoys playing tennis in Essendon, reading a good book and baking some yummy but sometimes very creative sweets. As well as catching up with friends and family at a café or while walking her dog around the Maribyrnong river or the park.
Tom excels in treating sporting injuries and providing patients with the ability to get back to their favourite activities as fast as possible. Alongside NWOC Tom works as a sports trainer for Essendon Football Club.
Tom incorporates a range of osteopathic techniques in his treatment and has further training in dry needling and cupping. Tom has a strong interest in rehabilitation and will often assess a patients activities and incorporate an at home exercise program to help improve life for his patients outside of the treatment room.
Outside of the clinic Tom loves to spend most of his time being outside playing or watching sport or going camping over the weekend.
Graduating from RMIT in 2017, I completed my Bachelor of Health Science/Bachelor of Applied Science (Osteopathy) with Distinction.
My aim is to treat with a firm, structural-based approach, utilising techniques such as joint articulation, massage, muscle activation, dry-needling and joint manipulation to get my clients in best-possible functioning condition.
I'm particularly passionate about helping you, my clients, improve your quality of life and reach your individual goals. Focussing on the biomechanical cause of injuries, I strive to educate you on their presentations and pair this information with useful rehabilitation exercises you can do at home.
Having an extensive sporting knowledge, I also have a special interest in treating musculoskeletal and sporting injuries and enabling athletes to get back to peak performance.
Outside of treating at NWOC, I love to play AFL football, an activity I've enjoyed since age 10. I also love spending quality time with my family and friends.
Osteopathy / Clinical Pilates
BAppSci (ClinSci) MHS (Osteo)
A qualified Osteopath with further training in Clinical Pilates, I have a core interest in rehabilitation and prevention of teenage injuries, sports injuries, pregnancy and postural complaints.
Pilates is a wonderful modality that can offer great results if you're suffering from postural problems, recurrent sports injuries or repetitive strains. It can also be really effective for long-term prevention of these and other conditions, and can help you to feel strong, vibrant and ready to undertake your day-to-day activities. I like to use Pilates exercises as part of a patient's self management along with their Osteopathic treatment.
A firm believer in the power of Osteopathy, I have a holistic approach to the treatment of my patients, and you can be sure that I'll thrive on working with you to be able to return to activities you love and have been restricted with doing.
Stumbling across osteopathy by accident I had completed my Bachelors of Health Science and Bachelor of Applied Science (Osteopathy) in 2020 at RMIT University. My passion for osteopathy stems from my interest in improving health outcomes within the local community and educating individuals in health promotion.
Being an avid runner and completing a gait analysis and assessment course, I have a strong interest in the biomechanics of the human body and physical activity. Additionally, with further studies in Strength and Conditioning Level 1 has enabled me to incorporate this into my treatment plans to improve patient outcomes.
With this skillset it has enabled the knowledge to be equipped with diagnosing and treating musculoskeletal conditions. My treatment is tailored to every patient individually, which can include soft tissue releases, myofascial releases, joint manipulation, joint articulation, mobilisation and dry needling.
Time away from the clinic, I enjoy spending time hiking, playing with my dog (Mango), gardening inside my greenhouse and discovering different restaurants.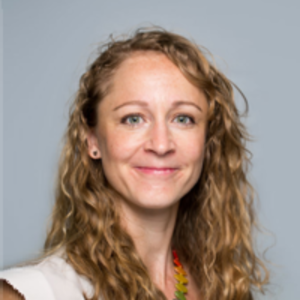 I completed my Podiatry degree in Wellington, New Zealand in 2001. In the thirteen years since graduating, I've been honored to work in a variety of clinical contexts including community clinics, hospitals and private clinics in New Zealand, London and Melbourne.
Podiatrists can treat a wider range of conditions than what many people realise. I can help you with everything from ingrown toenails, papillomas (warts) and calluses/corns to acute and chronic leg injuries such as tendonitis and plantar fasciitis.
While I enjoy working across all areas of my PodCo podiatry practice (my business), I have a keen interest in Diabetic foot healthcare and biomechanics. Underpinning my work is a firm belief in foot health education including empowering my patients to understand cause, prevention and treatment for their condition. Other particular areas of interest to me include Paediatrics and care of the elderly.
In the six years I've worked at NWOC, what I've most enjoyed is contributing to a team a diverse range of skills and that maintains a friendly, caring and empowering approach at all times.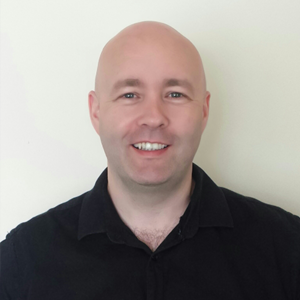 Acupuncture / Remedial Massage and Associated Therapies
I am a passionate and experienced practitioner from Ireland who, alongside my work at Melbourne Acupuncture Centre, has found my professional home-away-from-home here at NWOC. Trained in Chinese Medicine, I have additional qualifications in Remedial Massage, Acupuncture, Reflexology, Meditation techniques, Tai Chi, Qi Gong and Energetic Healing.
My well-informed, holistic approach to your health and wellbeing can provide you with an increased sense of peace and groundedness as well as relief from pain caused by various musculoskeletal conditions such as back pain, headaches, poor posture, overuse injuries and strain injuries including spots injuries and pregnancy-related conditions.
Acupuncture is one of my favourite techniques. It's a complex medical system used to diagnose and treat a range of illness, and can be really effective in preventing disease and treating its underlying cause (whether it be psychological, emotional, or spiritual) as well as improving overall well being.
I'm always interested in getting to the bottom of your issue, and most certainly to its underlying causes. In many cases I've seen, when there is a physical dysfunction, there is nearly always an underlying emotional imbalance related to a particular organ function as outlined in Traditional Chinese Medicine. Helping you discover and treat these imbalances is what I enjoy the most about my work.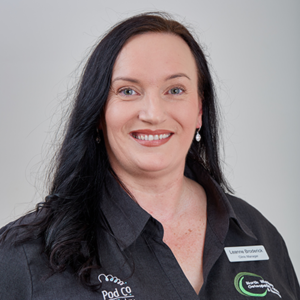 Ensuring your warm and welcoming NWOC experience begins the moment you phone or visit us in-person are our wonderful reception staff: meet Leanne Broderick (Clinic Manager), Nicholas Sanfilippo, Krystina Jovanovska and Cartia Rizzo.