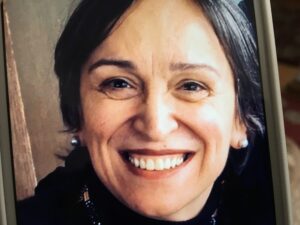 Clinical Counsellor/Psychotherapist
Dip Welf, Dip Som Psych, Clinical Supervisor, Clinical PACFA Member, Mentor
"The curious paradox is that when I accept myself just as I am, then I can change." Carl Rogers
Tess has worked in the caring profession for 33 years and 15 in private practice. As a Somatic Psychotherapist/Counsellor, she provides a safe space that is non-judgmental. Empathy and understanding are foundational in her approach. She is trauma informed and client centred and work in experiential and cognitive ways that integrate the physical, emotional and psychological aspects that require support and nurturing.
Thoughts and feelings will always impact you physically. She utilises mind-body approaches to facilitate awareness of yourself and your relationships, help you make sense of your experience, whilst simultaneously support you to process and resolve your issue/s.
She mainly works with individual adults, 18+ years and provide couple counselling. Some of the areas she specialises include: intra and interpersonal struggles, depression, anxiety, chronic stress, grief, trauma and abuse, relationship challenges, self-image, work related stress and some addictions.
Tess believes it is important that you're comfortable and informed before commencing counselling. Please contact us if you'd like to get in touch with Tess prior to meeting with her.
"We're only as needy as our unmet needs". John Bowlby