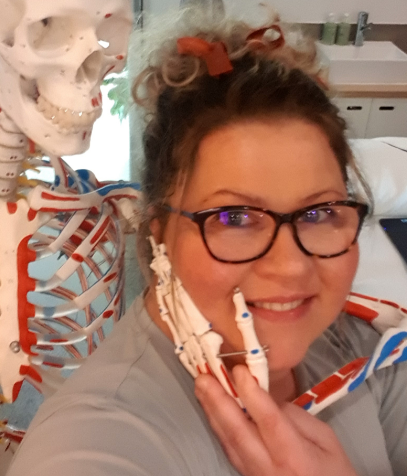 Diploma in Remedial Massage
Ania graduated from Endota Wellness College where she did her Diploma in Remedial Massage. She is well known amongst her clients for providing an environment that stimulates healing of the body, mind and soul. Ania will provide a holistic massage experience integrating differed fields of science.
She uses a range of different techniques, which include deep tissue, relaxation, remedial and Hot Stones massage. Lymphatic drainage, reflexology (for the feet, hands, ear, and face), cupping (including Functional Release Cupping) and trigger points release.
"My biggest passion is providing a personalised experience where you will be looked at holistically. Treatment approach includes looking at the body as a whole and correcting the imbalance, not just the symptoms, for longer lasting results. I often mix cupping, relaxation and deep tissue massage all in one treatment. Most of my sessions finish with neck, head and face massage to give you the ultimate relaxation. I'm a strong believer of Dr Ida Rolf's philosophy that a body is a web connecting everything with everything else. I am particularly interested in lymphatic and nervous system, facia and the effect of trauma on our body".
Therapeutic Massage is Ania's signature treatment. She also specialises in deep tissue, relaxation, remedial, foot massage, neck, heat and shoulders, lymphatic drainage, pregnancy massage, head, neck and face, hot stones, cupping, and trigger points.
Outside of treating patients Ania enjoys hitting the road and going on the trips…mostly to the beach. She loves to catch up with friend and family as well as spending quite time with a good book.